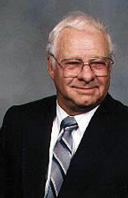 The history of Bortner Bros., Inc. stretches back to 1925 when John H. Bortner of York, established a plumbing and heating business. Twenty years later his three sons joined him in the business.
In 1951, Glenn and one of his brothers established Bortner Bros. The company was incorporated in 1965. Three years later Glenn purchased his brother's stock.
After 50 years in the industry, Glenn retired in 1996. The reigns of the company were turned over to his son, Larry Bortner.
Larry utilizes his engineering education and construction experience to lead Bortner Bros., Inc. into a new era. Larry studied at Georgia Tech and holds a Bachelor's degree in Civil Engineering and a Master's degree in Environmental Engineering. He is a registered Professional Engineer. He served as a Captain in the Army in the field of Environmental Health Services and worked six years as a consulting engineer for various firms before joining the family business in 1979. Larry served 12 years on the board of ABC's Keystone Chapter and is a past president and continued supporter of the organization.
Bortner Bros., Inc. maintains a relationship with many of the most successful contractors in the South Central Pennsylvania and Maryland markets. We were recently named as one of the top 50 fastest growing companies by the Central Penn Business Journal. We are excited about our growth and look forward to continuing our tradition of providing excellence in commercial mechanical construction and service to our customers.